The "present" – without today, tomorrow there would be no yesterday
Through Bad Ragartz, a vision has become reality. For over 20 years, Esther and Rolf Hohmeister have been bringing their future-oriented art project to life every three years. The open-air sculpture festival at Bad Ragaz in Vaduz, Liechtenstein and in the Altes Bad Pfäfers has now become one of the biggest open-air art exhibitions in the world. In 2024, hundreds of thousands of visitors will once again make their way to the Sarganserland district of Switzerland and to Liechtenstein to view the multifaceted artworks of internationally renowned artists.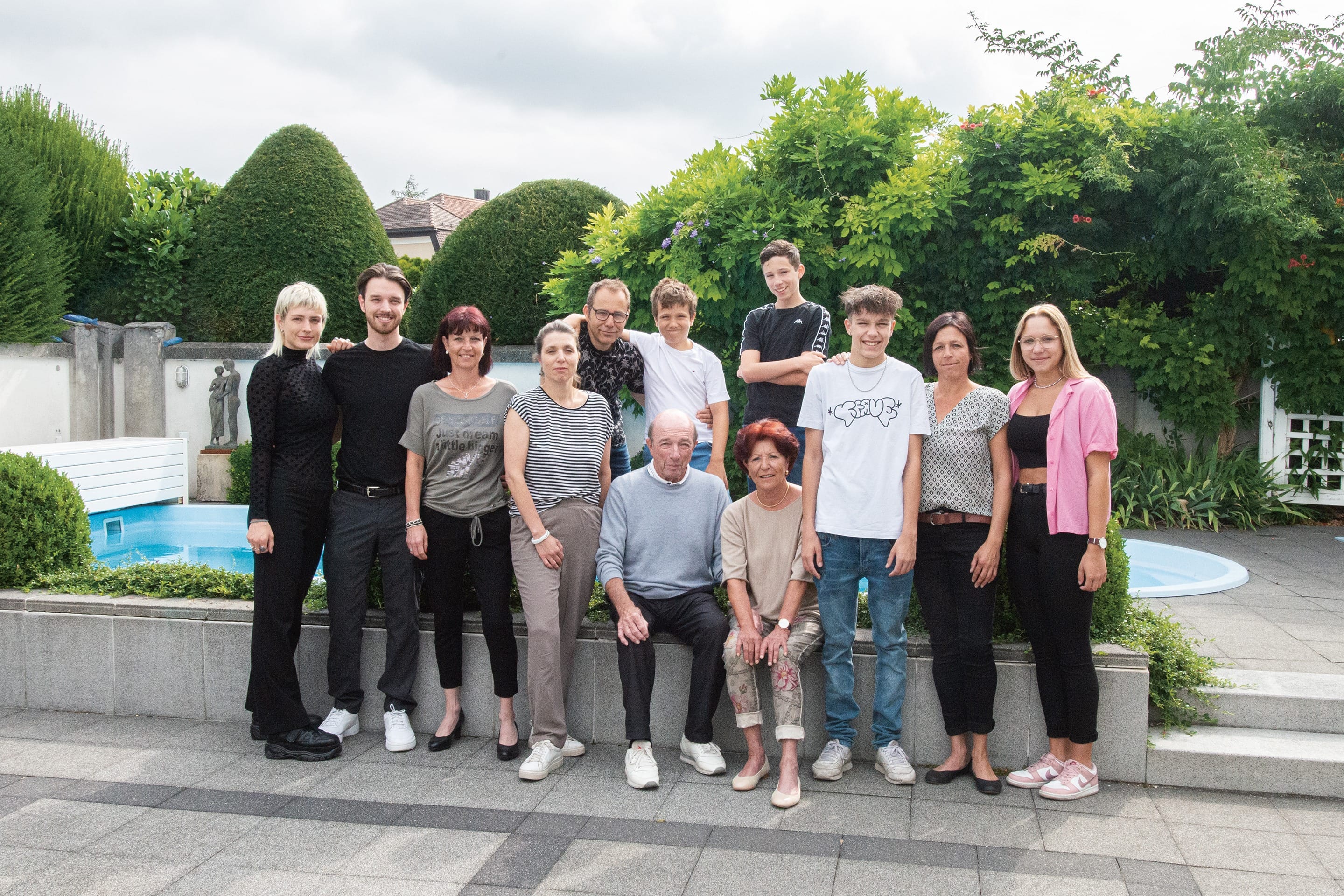 "Culture is not of secondary importance. Culture can be an economic success factor and boost tourism."
Rolf Hohmeister
Esther and Rolf Hohmeister
The Hohmeisters are both passionate art collectors and donators. They share with their family a vision of making art accessible to everyone and inspiring people in their everyday lives. The couple also places a particular focus on children and young adults. Numerous workshops, courses and guided tours are organised for them during the festival to encourage a greater understanding of the power of art.
Meet the people behind the festival
Since the first Bad Ragartz triennial festival, the art event has evolved into a professional cultural organisation to which its foundation board, and now three generations of the Hohmeister family, are wholeheartedly committed. They all contribute to organising the sculpture exhibition and promoting artists, and support other artistic and cultural projects.
Rolf
Hohmeister
Founder/President
Esther
Hohmeister
Founder/Sales
Andrea
Hohmeister
Tours/Events
Andreas
Sturzenegger
Construction/Logistics